Photo via Biggunben
I was inspired to write this post after I got a bag of saltwater taffy from the shop pictured above, on Pier 39 in San Francisco. Taffy makes me think of hot weather, the beach, and the boardwalk. With that in mind, I'm sharing some of my favorite clothes and shoes that I think capture the mood.
I love Stefanie Bezaire's designs, they are so whimsical and pretty. I appreciate her use of excellent materials because comfort is really important when putting together your summer wardrobe. I would pair the blue top with a pair of wide-leg jeans and wedges for a casual lunch on the pier. Pair the skirt with a cami, cardigan, and pretty flats for a day of shopping. Add some dark pencil cut jeans and high heels to this black sweetheart top for a summer date. I also love this Faith21 top for those looking for a super affordable way to mix in a playful cut and color to their closet.
Photo via Galaxie Andrews
These handmade skirts by Ouma Etsy are so amazing and come in fun summer colors. The best thing about them is that they are custom made to fit you. This would be amazing for a party but I could also see someone channeling their inner Carrie Bradshaw, with a fitted tank and your favorite Manolos. I haven't worn my Manolos nearly enough, so I definitely need a skirt like this!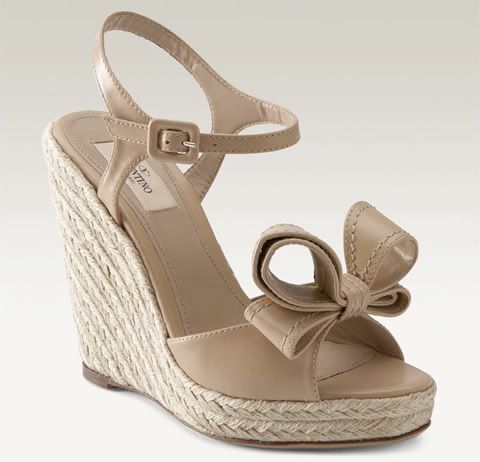 Finally, these are some of my favorite shoes for summer. The large bow on these tan Valentino wedges makes them playful but the overall shape is classic enough to get you through more than one summer. I LOVE lace up shoes. Especially for those who may have trouble with the widths of some designer heels, laces offer a great deal of flexibility in fit. These Coach heels are so perfect for the season and have a cool retro vibe. You can find both pairs at Nordstrom.
---
Do you love any of this? Do you love taffy? Do you think I should get a pair of these shoes (which ones)? Tell me in the comments! xo