I've wanted a pair of high waisted jeans for the longest time. So happy I have this pair from City Chic. I love the panels around the waist, the column of buttons, and how the jeans hug the body. I paired mine with a button up because I saw Kim Kardashian wear a pair of high waist jeans like this. 
I definitely think plus sizes can look great in this style, don't let anyone tell you you can't wear something because of your size. Life is short, have as much fun with fashion as you want! I didn't wear shapewear with these because I don't find shapewear comfortable. And it's hard to feel sexy if I'm not comfortable. So forget the spanx. 
I used to feel shy wearing certain things when going out by myself. This is funny, but my tip is to go out with your ipod and play something that makes you feel like you're walking on your own catwalk. Some of my favorites are Gwen Stefani's "Luxurious" and Beyonce's "Diva" or "Kitty Kat."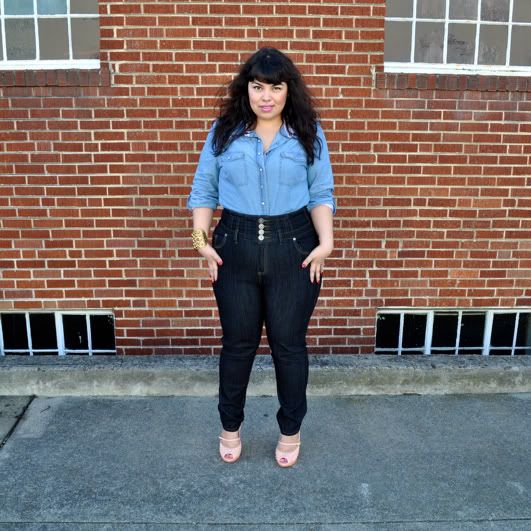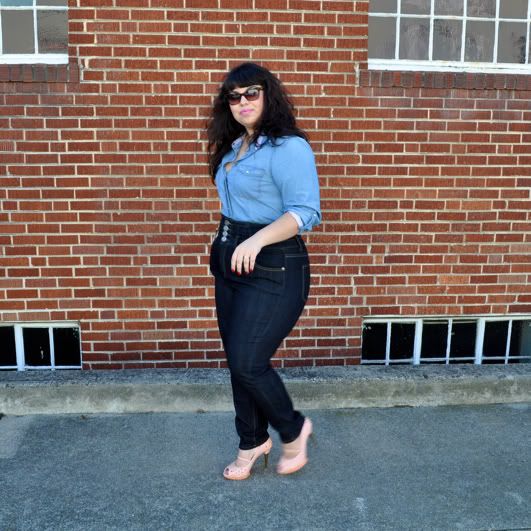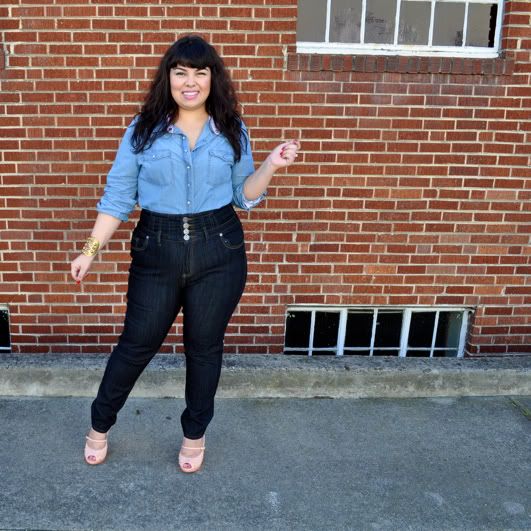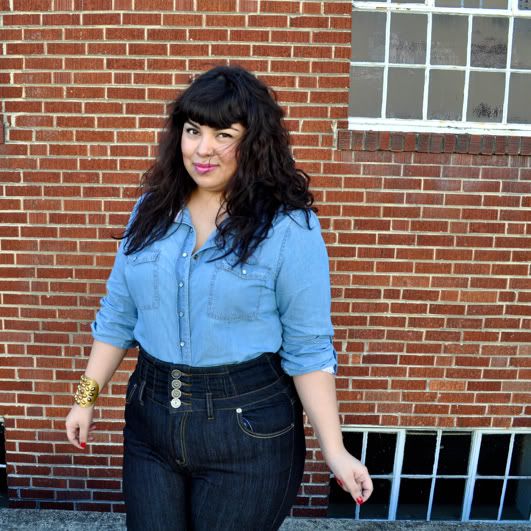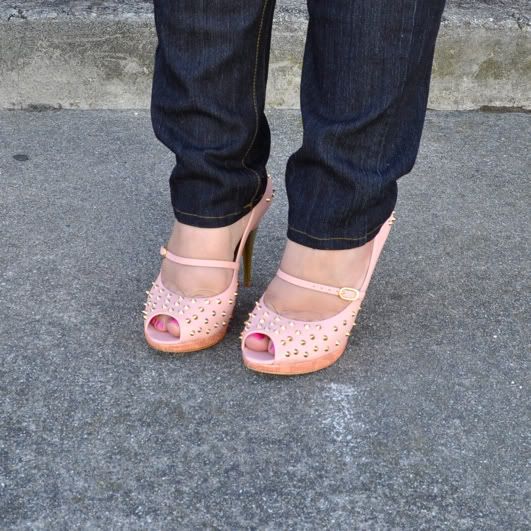 Top: New Look, Jeans: City Chic, Shoes: Pour La Victoire, Bracelet: Fennimas Jewelry
I wanted to let my American readers know that City Chic recently launched its US site. I've shopped there before and LOVE their jeans. They have some cute stuff on the site, go see! Did you know City Chic is going to participate in the Australian Fashion Week this year? If their past performance there is any indication of what's coming, I'm excited! Can't wait to see the images and wish I were there.
Thank you to Danielle, who blogs at DaniMezza & City Chic's blog, for letting me know about these jeans. And many thanks to City Chic for sending them to me. Thanks for reading. <3
p.s. for those who asked about sizing, i have other cc jeans and thought the high waisted style ran a little bit smaller. if you are in between sizes, think about sizing-up.